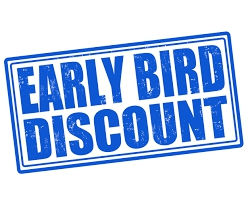 We are delighted to announce that ILSPA's next Legal Secretaries Diploma evening class will be starting on Thursday 12 September 2019 at Regent's University in London. All Students who enrol for the September evening class before 30 April 2019 will pay the early bird discounted price of £700. Saving £100 on their course fees!
ILSPA is the UK's professional body for Legal Secretaries and PAs. Our Legal Secretaries Diploma course has been created by legal professionals and is widely recognised by law firms, legal departments and legal recruiters. It will provide you with valuable legal knowledge and the practical skills you need to become a competent and qualified Legal Secretary. You will learn various different areas of law and the practical tasks involved with Legal Secretary work, such as legal document production, completing legal forms and typing professional correspondence.

The course is suitable for those who have no previous experience in law who want to enter the profession as well as experienced Legal Secretaries who want to gain a formal qualification. ILSPA's philosophy is that Legal Secretaries and PAs should understand not only how to perform certain tasks but also the reason for those tasks and the principles of law behind them. This gives you excellent job prospects and the opportunity for career advancement.

Our evening classes are held one evening a week for 14 weeks from 6.30pm - 9.30pm. ILSPA's tutors are professionals in the legal field and have excellent experience of teaching law. They aim to make your learning experience enjoyable through their passion for teaching and fun approach to the lessons.
If you would like further information or would like to enrol then visit our evening class course page.