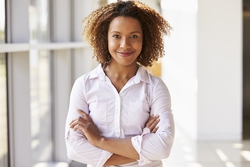 You can find some great vacancies on ILSPA's Legal Secretary Jobs Board at present. There are Legal Secretary jobs based in London, Bristol, Belfast, Birmingham, Nottingham and throughout the rest of the country.
Depending on what level of experience you have, you can search for junior or trainee roles, or more experienced roles if you have worked in the legal profession for several years.
You can also select the area of law you would like to work in such as Conveyancing or Litigation. It might be that you have a particular interest in a certain area of law after completing your Legal Secretaries Diploma studies, or perhaps you have good experience in a legal department and would like to continue working in that area.
Whatever stage you are at in your career, we have vacancies to suit you. Take a look at ILSPA's Legal Secretaries Jobs Board today.