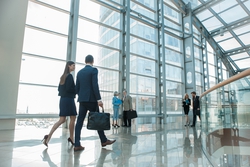 The Lawyer has recently published details of the UK's largest 200 law firms. The combined revenue of these firms increased by 10% from last year which shows that the legal industry is thriving and a solid part of our economy. Legal Secretaries can feel secure in the fact that they will always be in demand to help lawyers with their work.
The top 5 firms include DLA Piper, Clifford Chance, Hogan Lovells, Allen & Overy and Linklaters. DLA Piper ranked at position one due to producing the highest revenue. It is an international firm with lawyers based in 40 countries throughout the world.
If you are interested in having a career in one of these prestigious firms, take a look at the careers pages on their websites. You can search for Legal Secretary roles and see what vacancies are available.