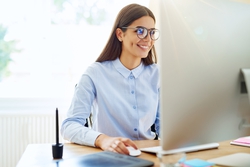 This year is drawing to an end and it is a good time to take note of the professional development you may have achieved in your working life.
We encourage our Members to advance their knowledge and skills through Continuing Professional Development. CPD can consist of many different areas such as studying a course relevant to your career or attending a job-related training programme, in-house or otherwise. For example, you could deepen your understanding of a specific area of law or improve your communication skills.
You may already be aware of ILSPA's Continuing Professional Development Programme, but if not you have the chance to take part. Our programme is designed to support and recognise your progression within your career and reward you for your accomplishments by presenting you with a CPD Certificate.
In order to apply for CPD, you need to have undertaken at least 12 hours of CPD in the past year. You can apply for ILSPA's CPD programme here.
Continuing Professional Development improves your knowledge and skills and, therefore, the quality of your work. This brings job satisfaction and the opportunity for progression to you, whilst optimising your firm's overall performance.