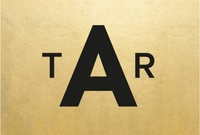 Are you ready to start investing in yourself and embrace your potential? As a member of The Assistant Room they will help you focus on developing your soft skills, welcome you into an incredible global community of admin professionals and work with you to plan your future and achieve every goal you set your mind to.
What do you get?
- Tribute Lounge - Receive over 25 exclusive discounts around the world across restaurants, lifestyle, health + beauty and more. Look like a boss to the boss while treating yourself at the same time!
- Exciting events - Fortnightly yoga? Spell casting for love and success? How about joining the monthly book club? All of this + receive up to 20% off of our renowned event series, The Assistant Room Live.
- Learning and development - Join the weekly masterclasses to learn new + develop existing skills according to what the World Economic Forum has advised employers will be looking for from employees in the next 5 years.
- Plan your future - Create a strategy for your future and set your goals in partnership with your personal accountability partner. You will experience monthly goal review meetings, conversations with guest mentors and more.
- Bespoke stationary - Browse our library of bespoke stationery from a range of planners, beautiful to-do lists and more to help you become more organised + save time. Download whatever you want, when you want, it's totally up to you!
- Grow your community - Join The Assistant Room membership and meet your new tribe. Grow your network and become part of our global community where you can connect, identify and interact with support professionals around the world.
Find out more about The Assistant Room Membership here