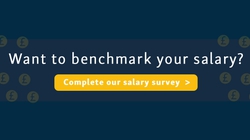 Last year, over 2000 legal professionals completed the TotallyLegal salary survey, allowing them to put together an audience insights report that revealed details about the professional lives of the participants.
The survey demographics showed that in 2017 Legal PAs were one of the most likely job titles to receive a pay increase, with 61% of Legal PA respondents taking home a higher salary year on year.
There was, however, significant salary imbalance between genders in Legal PA roles, with male legal PAs taking home more per year than their female counterparts. The gender pay gap for Legal PAs was the largest job title pay gap in the entire survey.
Have these trends continued into 2018? Or has this year been a tipping point for pay equality? Find out by taking the 2018 TotallyLegal salary survey today.
The survey is now open and takes only a few minutes to complete. Simply fill in a few details about your current employment and TotallyLegal will use the collected data anonymously to create an updated audience insights report.
Furthermore, the survey allows you to benchmark your salary against other Legal PAs in similar roles to your own, so you can find out if you are getting paid the right amount for your job title, location and PQE level.
To contribute to the 2018 Audience Insight Report and find out what you're worth, visit https://trinitymirrordr.typeform.com/to/qOd7vo and take the TotallyLegal salary survey today.