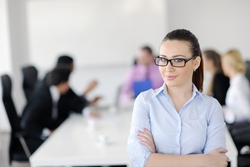 Strictly Recruitment will be holding two workshops for those who are looking to secure their first Legal Secretary role. With Students all over the country completing various legal courses, firms are searching for new talent to join their teams.
ILSPA's Legal Secretaries Diploma graduates have been invited to attend the workshops. They will take place at 3.00pm on Thursday 9th May 2019 or Wednesday 15th May 2019.
Topics that will be covered include :
How to structure a CV
The importance of personal branding
What to expect during the recruitment process
Interview hints and tips
What law firms expect
General career advice
There will be some high profile PA and Secretarial managers from the world's most prestigious law firms at the workshops. They will be on hand to offer honest advice about what it's like to build a career in the legal industry.
If you are interested in attending please contact Strictly Recruitment at officemanager@strictly-recruitment.com.