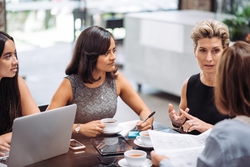 Vacancies are not always advertised with recruitment agencies as it can be expensive for law firms to do so. Due to this, some firms advertise positions directly on their websites or invite speculative applications.
ILSPA has found that writing to law firms directly, sending a copy of your CV and a covering letter, is a very successful way for our Members to secure employment. It shows that you are assertive, proactive and confident. Through the documents you send, you can really show how competent you are with Legal Secretary work. Please do not hesitate to contact us if you would like help with this.
For further advice, please take a look at this month's Legal Secretary Journal article on speculative job applications.