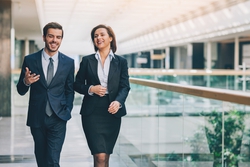 Practically Perfect PA are currently providing a very useful online course for those who want to advance their PA skills.
The Practical PAs course will help you to learn how to deal with the most common challenges Personal Assistants experience. You will gain tools to enable you to stay one step ahead in your role and become a leader and influencer.
The online session includes:
How assistants become leaders
How to get into the inner circle
Dealing with multiple executives
Managing your bosses schedule like a megastar!
Managing your own time
Become a business-critical assistant
Plus a few of our popular "Day in the Life" sessions
To find out more, take a look at the full course information here.