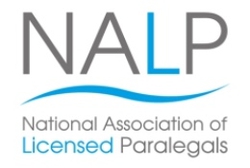 ILSPA's Legal Secretaries Diploma Graduates are eligible for a 10% discount for the Level 4 Diploma in Paralegal Studies provided by The National Association of Licensed Paralegals. If you would like to advance your career and become a Paralegal, this is the course for you!
NALP's Level 4 Diploma in Paralegal Studies will provide you with a sound knowledge and understanding of both the general principles of law and procedural law. There are 5 units in each module. You can study the course from home and can take up to 2 years to complete it.
To find out more or enrol, please call NALP on 0845 862 7000 and state you are an ILSPA Member.