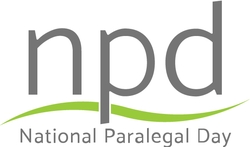 In the world of law, every successful legal professional knows the value of teamwork and support. While Lawyers and Judges often take center stage, Paralegals also play a vital role, ensuring that the wheels of justice keep turning smoothly. To recognise and celebrate the contributions of these unsung legal heroes, The National Association of Licensed Paralegals are hosting their third National Paralegal Day at the historic House of Commons tomorrow - Wednesday 8 November.
A Day to Honor Paralegals
National Paralegal Day is a day dedicated to acknowledging the invaluable work of Paralegals, who keep law firms, courts, and legal departments functioning efficiently. It is an opportunity to pay tribute to their diligence, dedication, and expertise, which often go unnoticed by the public but are essential to the legal system's operation.
The House of Commons
The choice of the House of Commons as the venue for National Paralegal Day, adds a touch of prestige and grandeur to the event. Located in the heart of Westminster, the House of Commons is the meeting place for the Members of Parliament (MPs) and the hub of British democracy. As such, it serves as a symbolic recognition of the vital role that Paralegals play in upholding the rule of law.
The Event Highlights
The evening's agenda is filled with activities to recognise and celebrate Paralegals' contributions:
Inspirational speakers
Paralegal awards
Food, drinks and goodie bags
Networking opportunities
The Significance of National Paralegal Day
National Paralegal Day is not just about recognising the efforts of Paralegals; it's about acknowledging their vital role in ensuring access to justice for all. Paralegals assist in legal research, document preparation, case management, and client support, among other tasks. Their contributions help bridge the gap between the legal system and the people it serves, making justice more accessible and efficient.
The event is open to all legal professionals, including Legal Secretaries and PAs, as mentioned in this month's edition of our Legal Secretary Journal. We hope that you managed to book a ticket!