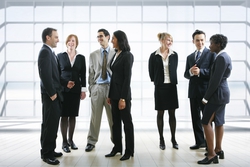 This month, ILSPA is offering a 20% discount to law firms who enrol their staff on our Legal Secretaries Diploma course. If you work for a law firm, you may be aware that they are keen to train you or other Secretaries, so be sure to mention it to them.
The development of the Legal Secretary role is key to business success in an increasingly competitive market. Law firms that help develop the full potential of the legal secretarial role optimise their overall performance.
We have received fantastic feedback from other law firms who have signed their employees up to the course, such as Vincent, Sykes and Higham in Northampstonshire who said:
'Being presented with a recognised qualification upon completion of the Legal Secretaries Diploma Course is indeed a symbol of our commitment to growth and personal development. Joining the Institute of Legal Secretaries and PAs was a natural progression for many of our staff, all of whom are delighted with the service provided.'
To enrol, please call 0207 1009210 to pay with a company card or by invoice.