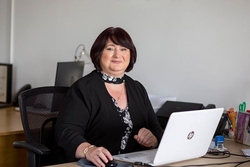 The October edition of our Legal Secretary Journal has been published.
As always, be have provided useful articles which are suitable for trainee and experienced Legal Secretaries. Whether you are wanting to secure your first role as a Legal Secretary or you are experienced and want to advance your professional skills, we have presented topics that will appeal to you.
We were delighted to talk to Karen Chirnside who is one of our Fellowship Members and was awarded lifetime Membership by her firm Roche Legal. Karen has worked as a Legal Secretary/PA for over 32 years. She provides a great insight into her career as well as inspiration for those working in the profession.