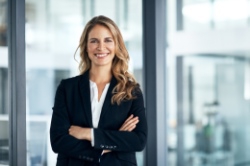 The November edition of DEDICATED - The Legal Secretary Journal is now available and we have a great variety of articles for you this month.
We have been talking to Legal Secretaries about what technology they use. We have compiled their responses and have created an article about the top tech picks for the legal secretarial profession. It is a great read for anyone who wants to know what technology they will need to use when working as a Legal Secretary, or for existing Legal Secretaries looking for a tech solution.
Margaret Young of Margaret Young Business Services talks about the different management styles you will come across in your working life. Our tutor, Seamus Ryan, explains the tricky art of releasing client's papers. Heat Recruitment are preparing those looking to start a new role by showing you how to write a professional resignation letter, and we are also finishing our learning style series by discussing the best study methods for kinetic learners.
To read all of these and more visit www.legalsecretaryjournal.com. You will find all our latest articles as well as our extensive journal archive.