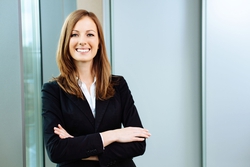 This month's edition of our journal has been published!
Experienced Members will be pleased to hear that you can now receive a 20% discount on our Advanced Single Subject Legal Courses. This was previously only available to our Graduates. As many of you work in specific legal departments, we want you to be able to advance your knowledge and skills at an affordable cost. You could potentially receive a raise or promotion, or even change jobs!
This month's edition of our journal includes a helpful article on Case Management Systems for new Legal Secretaries. If your role involves legal research, take a look at the advice provided by our tutor, Seamus Ryan. Our wonderful Patron, Amanda Hamilton, also gives some insight on the future role of Paralegals.

Legal PAs are recommended to visit 'The Assistant Room'. It is a networking and lifestyle platform where you can get tips about your career and find out about interesting events. Nathan Chapman is head of engagement and has written a great article about building your confidence in the workplace.

We would be so grateful if you could pop over to our Facebook page and provide us with a little review. We have many budding Legal Secretaries who follow us and it would be great for them to hear from you.