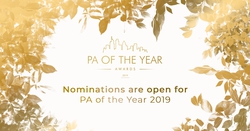 The June edition of our Legal Secretary Journal has been published.
This month, we have some great articles for those advancing their careers this Summer. If you are looking for a new job, Simply Law Jobs help you to answer the dreaded interview question 'What can you bring to this role?'. Heat Recruitment talk about the steps you need to take to climb the 'progression ladder'. Also, ILSPA graduate Gillian Roberts, talks about her return to the legal profession and offers advice on looking for work.

SecsintheCity have announced that the nominations for PA of the Year 2019 are now open. If you know a PA or EA who goes the extra mile at work, it is the perfect opportunity to give them the recognition they deserve. The nomination deadline is 13 September 2019.