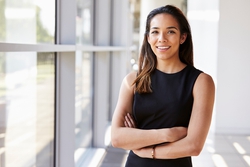 The July edition of DEDICATED - The Legal Secretary Journal is now available online. Each month ILSPA features articles which are interesting and informative for Legal Secretaries and PAs. In this edition we are focusing on technology and personal development.
Sellick Partnership are discussing the importance of Legal Secretaries and PAs in the digital age, and giving advice about how they can make themselves indispensable to their firms. Dagmer Marketing spoke to us about the benefits of working as a Virtual Assistant, and what makes a fantastic VA. We also have articles about useful tips and tricks for using Microsoft Excel, and the benefits and of ILSPA's social media platforms.

Leah Taylor, who is a Legal Secretary at Clifford Chance, spoke to us about her role in the Capital Markets department. She kindly answered our questions about her experience as a new Legal Secretary, how she secured her role and also what her goals are for the future.
To read these articles and more visit DEDICATED - The Legal Secretary Journal.