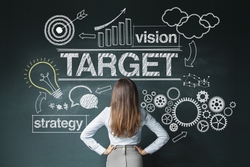 Happy New Year from everyone at ILSPA! We would like you to know that the January edition of our Legal Secretary Journal has just been published.
As it's a new year, we are focusing on your personal and professional development goals, whether you are a Student or experienced Legal Secretary. It's the perfect time to think about what you want to achieve this year.
There are a couple of excellent articles which will help you develop the right attitude and organisational skills to make those much needed improvements to your life. Advice is provided on working on your weaker areas and growing your skill set.
One of ILSPA's aims is to encourage professional development so we wish you all the best in achieving your goals this year. Please do not hesitate to contact us by telephone or email if you would like to speak to a member of our team about your career. Whatever stage you are at, we are here to help.