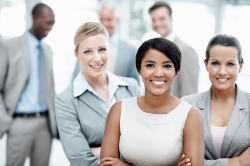 The latest edition of DEDICATED - The Legal Secretary Journal is now available to read online.
This month, ILSPA has had the pleasure of speaking to some fantastic professionals within the legal sector. We have collected a range of insightful and informative articles where experts share their advice, experiences and knowledge.
Amanda Hamilton, Patron of ILSPA, and Chief Executive of the National Association of Licensed Paralegals, explains how many people are regularly performing certain tasks, whilst not realising that what they are doing may class them as a 'Paralegal'. Denise Allen from SkillsArena divulges why law firms test candidates who apply for their vacancies. Lara Mitchard from Ambition, a global boutique recruitment company, reveals what makes a successful PA in 2019. To inspire our Students, ILSPA Student Charlotte Moon, tells us about her progression from Legal Secretary to Senior Caseworker.
As well as these articles, you can read previous editions of DEDICATED - The Legal Secretary Journal today!