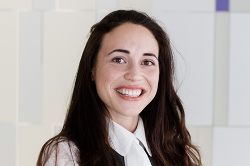 The August edition of our Legal Secretary Journal was published last week and includes a couple of great interviews with Paula Harding and Rebecca Bouhsine.
Paula Harding is an Executive PA and an ambassador for the Legal PA/EA profession and talked to ILSPA about the rewarding and challenging role of the PA. Paula is keen for EAs and PAs to discuss roles, to share knowledge and to network with business professionals in order to build business acumen and credibility.
Rebecca Bouhsine is one of ILSPA Students and is currently studying our Criminal Law Advanced Diploma course. She has previously studied our Legal Secretaries Diploma and Civil Litigation Advanced Diploma courses. Rebecca is a successful Legal Secretary at Voisin Law and talked to us about her role there and her studies with ILSPA.