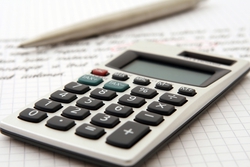 As the professional body for Legal Secretaries and PAs, ILSPA aims to provide affordable and accessible training for people working within or looking to join the profession. To achieve this, we not only price our courses reasonably but also offer interest-free payment plans. This enables Students who do not wish to pay in full to spread the cost of their fees over 6 or 10 months. Our payment plans mean that our Students can study for as little as £18 a month, depending on their chosen course.
Payment plans are an easy and secure way of spreading the cost of the course fees. Plans are created at the time of enrolment which means that personal details are only registered once. Unlike direct debits, payment plans are only active for the selected 6 or 10 months and do not need to be cancelled. Students can sit back and focus on their studies knowing that their fees are taken care of.
When you enrol, you can choose which course you want to study and you are required to pay a 10% deposit. The remaining course fee is then divided into equal interest-free instalments. Instalments are automatically collected by our payment plan system on the 1st of the month. This date applies to all Students. As payment plans are preset in our system we are unable to offer alternative payment days. Students who enrol in the first half of the month (15th and before) will have their first instalment collected on the 1st of the following month. If a Student enrols in the second half of the month (after the 15th) we will take their first instalment on the 1st of the month after. For example, if a Student enrolled on 16th December we would collect their first payment on 1st February, not 1st January.
If an instalment payment is declined on the 1st of the month, the system will retry it over the next four days. If it is still declined, you will receive a notification email.
If you have any further queries regarding our payment plans or our courses, you can contact us by calling 020 7100 9210 or emailing info@institutelegalsecretaries.com. You can also find information on our course page.