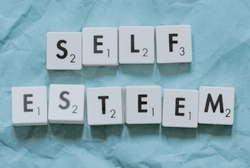 Building confidence is one of the main focuses of every Personal and Executive Assistant and cited by almost everyone who joins The Assistant Room membership as a skill they want help in developing.
When reading this you may wonder how your confidence levels can increase and how you will ever become as self assured and as confident as some of your colleagues. In an industry where being behind the scenes is part of the business support role, being front and centre isn't something that necessarily comes naturally or feels right.
According to Robert Kiyosaki "Confidence comes from discipline and training." The good news is that confidence can be taught and learnt with consistency, hard work and determination. It is a muscle that can be built so for individuals who struggle with anxiety, low self esteem and who are at ground zero with their confidence levels, there is always a way to improve.
So if you're looking to build your confidence, where should you focus your time, effort and energy for the best outcome? We spoke to 5 members of the business support community to understand how they have developed and how they maintain their confidence and their top tips for you to begin your own journey into being a more confident version of yourself.
Gemma Potter, PA to Founder and CEO
I am most confident in…my abilities as a business support professional to manage up (including my Exec/team). The people who inspire me the most to be confident are…my family.
Experience is the main way to gain confidence as a business support professional and so after you have done something once, you will be less daunted the next time. Confidence doesn't come overnight it takes time and patience and my own confidence has grown throughout my career as a PA.
If you're struggling in being confident don't put too much pressure on yourself. Take it one step at a time and find an ally who you can confide in. You don't necessarily need a heart to heart but by vocalising 'I'm not too sure on this…' can be enough to gain support from peers. Remembering that everyone doubts themselves occasionally is important so don't be afraid to ask for help. Take the time to ask 'how did you tackle that' or 'can I sense check this with you?'.
The Assistant Room gives a massive insight into the lives of PAs around the world and allows everyone to see who else is out there and more importantly, that we all have confidence dips.
Emily Slatni, EA and Office Manager
I am most confident in…making decisions and sticking to them. The people who inspire me the most to be confident are…my colleagues.
Confidence is about clear core values, sculpted by our strongly held beliefs and defined by regular motivating factors like family, ecology, spirituality or citizenship. I'm able to maintain my confidence by keeping track of my progress in a journal. It's particularly useful if a situation throws me off balance, it allows me to move past things outside of my control much easier.
To develop your confidence keeping foundation skills up to speed allows for regular growth. It's important to know and affirm your goals and boundaries so that everyone knows where you stand and what you can accomplish together.
When an Exec is dismissive of the support you provide, it can be deflating. With good team communication and commitment your light can still shine. In the long term, the person who ignored your impact will often take a hit to their own reputation. Confidence is about integrity, being ace at your core competencies, knowing your values and boundaries. Always be polite and professional, ask for help, help others too, give kudos and your confidence will grow faster than you think.
Nicky Christmas, Founder of Practically Perfect PA
I am most confident in…socialising with my friends. The people who inspire me the most to be confident are…my family.
My confidence has increased a lot over the last few years and I have forced myself out of my comfort zone to try new things. It hasn't been easy and is still a work in progress. If I'm feeling unconfident I look back on the things I have achieved and remind myself that I can do it again.
As an industry, assistants need to get outside of their head. Often we want to make everything perfect and give 100% effort. If we feel nervous about something we won't do it because it would be less than perfect. But, if you don't start then you'll never take the leap! The first time you try something, be it public speaking or voicing an opinion in a meeting, it isn't going to be perfect and that's fine. The more you practice the better you will get. Give yourself room to fail and you will only get better.
I would also say prepare and come prepared. Preperation really does help build confidence and success in the role. Know your stuff and own your role!
Laura Mercer
I am most confident in…socialising with my friends. The people who inspire me the most to be confident are…my friends.
My confidence as a PA has varied over the years based on the different executives I have supported. When previously working for micro-managers, I found myself second guessing everything I did which impacted my confidence enormously.
My advice to PAs and EAs when feeling confident is to trust yourself. Ask questions and don't be afraid to ask for help – asking is not a sign of weakness, but a sign of leadership.
Amy Gould, Mentor to Virtual Assistants
I am most confident in…making decisions and sticking to them. The people who inspire me the most to be confident are…public figures.
When I had my daughter believing in myself felt really hard. I needed easy ways to improve my confidence so I implemented daily mindset work and surrounded myself with positivity. My routine now involves working on my mindset everyday through a combination of journalling and positive affirmations. I also take time to get out of the house to walk everyday to clear my mind!
The reality is thatcConfidence is a muscle which needs to be practised and exercised to build up. No one in the world is confident 100% of the time! To start building up your confidence, list 10 things that are special about you and write them down every single day. If you don't feel too cheesy doing it, say them to yourself in the mirror too. Create a folder in your email inbox and save every single positive message or feedback you receive. Look at it as often as you need and especially when you need a boost!
Article written by Jess Gardiner, Founder of The Assistant Room.