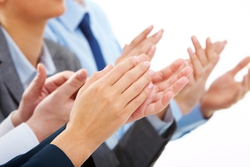 Today is Administrative Professionals Day and here at ILSPA we would like to wish a very happy day to all our Members, Students and colleagues who work within the sector. We have long believed that administrative professionals, such as Legal Secretaries and PAs, are the backbone of a business. That is why it is one of our objectives as their professional body to give Legal Secretaries and PAs the recognition they deserve.
Many organisations are getting involved in the celebrations of the day, such as Executive Secretary who are offering a free e-book discussing the future development of administration. Some have published their thoughts in articles, such as Tips for Assistants who has written a new blog recognising the great contribution individuals make to the profession. Social Media is also awash with posts of support, congratulations and thanks for assistants, secretaries, administrators and receptionists.
Why not get involved and support administrative professionals. You can post your support on social media using the hashtags #AdministrativeProfessionalsDay or #AdminProfessionalsDay.