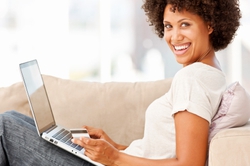 Join our partners Simply Law Jobs for this free webinar and learn why you might NOT be getting as many interviews as you deserve.
Tackle the 'Big 8' and discover some innovative strategies to help you craft an effective CV, leverage LinkedIn, excel in interviews and much more.
The webinar will be delivered by their friends from The CV & Interview Advisers, one of the UK's leading authorities on personal branding and career enhancement for job seekers and contractors.
This webinar doesn't adopt the familiar 'Top 10 Tips' approach; it's a leading-edge session, specifically for Legal professionals, and is packed with practical advice on tackling the job market in the digital age to help you to:
✔️ Get hiring managers fighting over your application
✔️ Secure more interviews for higher paying roles
✔️ Drive more job offers at a higher salary or day rate
✔️ Build a lasting network of contacts to support you career
✔️ Improve your profile and credibility within your profession
Previous events have been described as "outstanding" and "truly inspirational" by attendees.
The event is live and will be followed by a Q&A session for you to ask questions.
Register for your place here.