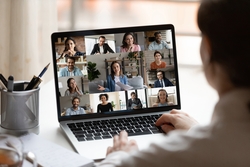 Due to the launch of our new learning management system, we are delighted to announce that our Legal Secretary courses are more beneficial and user friendly than ever. Students who enrol from January 2023 are not only able to study online, but they can also submit their coursework online too. This means that Students no longer need to send their coursework through the post.
An additional benefit of our Legal Secretaries Diploma courses is that there is a new unit on key Legal Secretary skills. Students will now be able to learn about important aspects of Legal Secretary work such as workload management, effective communication, teamwork and how to be organised. This unit complements the legal content of the course and helps Students excel in their roles.
We are looking forward to welcoming new Students to our online platform and helping them with their studies every step of the way.