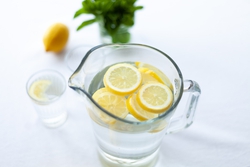 The new year is a great time to reset and refresh ourselves, especially after the festive season when we can tend to consume more than usual! People around the country will be taking part in 'Dry January' this month in an effort to manage their habits and get their health back on track.
We were really interested to read this article from the Law Society Gazette about how junior lawyers are being encouraged to abstain from alcohol this month. Alcohol is being banned from all Junior Lawyers Division events to support those who care about their health and relieve the pressure of social drinking.
Many young people today chose not to drink alcohol when they socialise due to our new healthy culture. If you find it difficult to say no to alcohol when you are with friends or family because of what they might think, keep in mind that people are more aware of the detrimental affect that alcohol can have on our lives these days. They should be understanding of your decision. There are some great alcoholic alternatives which you can make yourself at home or buy at bars or restaurants. You can find a wealth of information online.
It is good to see that things are moving forward where organisations are supporting their members. If you are embarking on a dry January, good luck and well done!