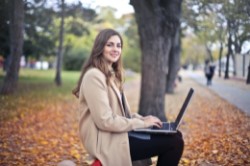 The September edition of DEDICATED - The Legal Secretary Journal has been published and is now available to read online.
The 29th of this month sees the return of the eagerly anticipated annual PA Forum Learning and Development Conference. The virtual conference is a fantastic educational day, welcoming PAs, EAs, VAs, Office Managers and Business Support Professionals from across the UK and beyond.

The event features talks from keynote speakers such as Lucy Brazier (Executive Secretary Magazine), Heather Baker (Baker Thompson Associates) and Lindsay Taylor (Your Excellency Ltd). For more information, including a full list of speakers and how to purchase tickets, please visit the event page.

In this month's edition of our journal we have a fantastic interview with Eleanor Lawson, Legal PA at DWF Law LLP. Eleanor was a finalist for Secs in the City's Legal PA of the Year Award 2019. She talks about her career so far, and about her experience being nominated for the prestigious title. The awards place every year and the nominations for 2020 close this month. If you know someone who deserves recognition, you can find a link to submit a nomination at the end of the interview.
Also featured is an insightful article about AI and how it can help in the legal workplace. We have an encouraging article about the benefits of mentoring, plus a look at the difference between a Legal Secretary and a Paralegal, courtesy of The Lawyer Portal. For Legal Secretaries and PAs working from home, or even those who have returned to the office already, Oriel Partners provide helpful advice on how to self motivate in these ever changing times.