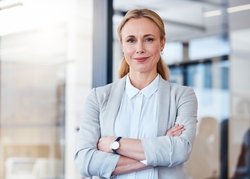 The September edition of DEDICATED - The Legal Secretary Journal is now available to view online.
When working as a Legal Secretary or PA, it can feel like a rather female-oriented profession. In this month's interview, successful Legal PA, Dan Self, shares his experience as a man and how it can be a bonus in this role.
We have some exciting news to share with you. The Royal Courts of Justice has offered ILSPA Students and Members a 30% discount on its tours. We are delighted that you will have the chance to visit this infamous and inspiring building at a reduced cost. Find out more about the tours in our article. Also keep an eye on our Legal Secretary Blog for upcoming dates.
Are you a Legal Secretary who has Paralegal responsibilities? You may be thinking about taking your career to the next level. Amanda Hamilton, Patron of ILSPA and The National Association of Licensed Paralegals, outlines the activities that are reserved for Solicitors and explains what is meant by 'Holding Out'.
To complete this edition, we look closely at why you need to look after your mental health when working in the legal sector. Stacy Jacobs talks about the correlation between work stress and mental health, and sets out her tips on looking after your well-being as a Legal Secretary or PA.