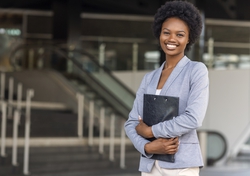 DEDICATED - The Legal Secretary Journal October Edition is now available to view online.
Autumn has arrived and we are enjoying seeing the changing of the seasons on the estate. As we enter the final quarter of the year, it is a good time to reflect on all the things we have achieved in our professional lives. It is also beneficial to assess if there is anything that needs attention in our careers and if we are happy with our continuing professional development. This is something which ILSPA actively likes to encourage. Checklists can be a helpful aid in this respect. If you need some guidance, take a look at our article from All Things Admin on how to use them effectively.
Our lead article this month is from our partner, Simply Law, which has kindly shared its interview with Dr Avi Bhangal. Dr Bhangal currently works as a Legal Assistant at TLT LLP, which was voted law firm of the year at The Lawyer Awards 2021. The interview provides a valuable insight into working at this prestigious firm.
For anyone in need of some networking or professional development opportunities, we are delighted to announce that The PA Show is coming to Canary Wharf in November. ILSPA members are eligible for a 10% discount on the seminars which will be taking place. Any seminars attended will count towards your CPD hours for the year. Check out The PA Show article for more information. You can also find details on our CPD Programme here.
Finally, the rise in energy prices and drop in temperatures are of great concern to people right now. If you are working remotely from home, take a look at our top tips for saving energy over the next few months.