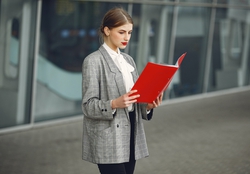 The November edition of DEDICATED - The Legal Secretary Journal is now available online.
This month's journal is brimming with resources and information. We start this jam-packed edition with an excellent piece full of useful blogs for Legal Secretaries and PAs. Blogs are a fantastic, but often shamefully underrated resource. They are free, constantly updated and tailored to your area of interest. The only real downside is that there are just so many of them available. How do you know which ones to follow? To give you a helping hand, ILSPA has selected some of our favourite blogs to help you navigate the plethora out there. Take a look at the November lead article for our picks.
We also have a range of interesting topics being covered by ILSPA partners and contributors this month. Amanda Hamilton, from The National Association of Licensed Paralegals, seeks to demystify the top three legal myths. Simply Law explains the best ways to use networking to complement your job hunt. The Assistant Room opens a discussion about the recent surge in popularity of 'quiet quitting', and whether it will ever truly apply to the admin sector. Plus ILSPA Tutor, Seamus Ryan, considers whether mediation may offer a solution to the overstretched court system.
Last, but by no means least, we have an insightful article about the importance of spending time thinking about your professional and personal growth. It is important to be mindful of our habits and make sure they support our health, values and goals. Why not take a quiet moment this month to write yourself a code of conduct? Read all about this in our final article.