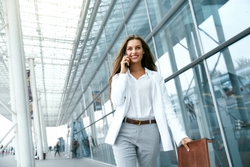 DEDICATED - The Legal Secretary Journal November Edition is now available to view online.
As the end of the year draws closer, now is a fantastic time to review the continuing professional development you achieved this year, and start planning for 2022. ILSPA believes that it is essential for Legal Secretaries and PAs to develop their professional expertise in order to be successful in their roles. Take a look at our lead article 'The Advantages of Developing Your Professional Skills' to learn more about the importance of CPD.

To help motivate you towards your goals and inspire you in your professional development, we have a brilliant article from Personal Development Coach Steve Pavlina, called 'Win Before You Begin'. Steve talks about the importance of creating a victory in your mind first to ensure you then strive to succeed.

Some of you may have decided to enrol on a course this year to learn new skills, or perhaps gaining a new qualification is part of your CPD plan for 2022? If so, you should take a look at ILSPA's latest Student Resources article which outlines our top note-taking tips. Effective note-taking is a useful legal secretarial skill that will benefit you not only as a Student but also when working within a law firm.

For Legal Secretaries looking to prioritise organisation and communication in 2022, why not take a look at Julie Perrine's guide to inbox zero. Emails can be a huge daily task for legal support professionals. So, why not get an effective, easy and achievable system in place to manage them properly?