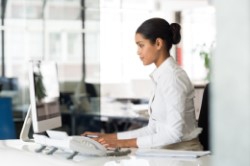 Happy May Day! The May edition of DEDICATED - The Legal Secretary Journal has been published.
As you may have more time on your hands at the moment, the focus of this month's journal is professional development. There are some great online courses you can take to advance your skills whilst you are at home. After the lockdown, you will be able to apply them to your working life and boost your career.
Our Partners, Totallylegal and Secsinthecity, have provided some helpful recommendations on the various online courses you can take, many of which are free. They have also given advice on how you can enhance your professional profile if you are looking for work.
Sadly, Wills and Probate is an area of legal practice which is in high demand due to COVID-19. Our tutor, Seamus Ryan, has written an article on the changes needed to the requirements of a Will to enable people to have their wishes met during this difficult time.
People from countries throughout the world celebrated the 50th anniversary of Earth Day last month. In support of this important event, and wanting to do our bit for the environment, we have created a new category for our journal called 'Eco Awareness'. The current situation offers us an opportunity to think about the ways in which we can help protect the planet and ourselves going forward.