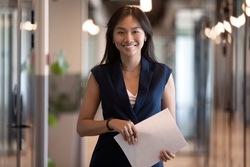 DEDICATED - The Legal Secretary Journal May Edition is now available to view online.
ILSPA is pleased to announce that the tour of the Royal Courts of Justice is resuming for a limited time. This is a wonderful opportunity for our Students to see how the courts operate and to really put their studies into perspective. For more information about dates and how to book a place, please read this month's lead article.

Along with the return of the tour we have other exciting things for you to add to your Legal Secretary calendar. The PA of the Year Awards, hosted by ILSPA's partner, Secs in the City, will be happening towards the end of this year and nominations are now open. Find out more about the categories and how to nominate in their article.

If you are looking for an excellent online event this year, look no further than Executive Support's ES Global event which is taking place on 22 and 23 June. Their event contains 48 hours of practical training, personal and career development, with a huge dose of inspiration from the world's top trainers for Administrative Professionals. Early bird prices, and additional discounts for Executive Support magazine subscribers, are available. Check out their article for more information about speakers, topics and how to register your attendance.

If these exciting announcements aren't enough, we have two fantastic career advice articles for you. Following on from last month's piece about how to stand out when applying for Paralegal roles, Simply Law is back. This time they spoke to our Patron and CEO of the National Association of Licensed Paralegals, Amanda Hamilton. Amanda shares her advice on how to succeed in a Paralegal interview. We also have recruitment specialists, Sellick Recruitment, speaking about the benefits of working for a boutique law firm.

To round things off, there is a legal update about the long-awaited 'no-fault divorce' that finally came into effect this month.