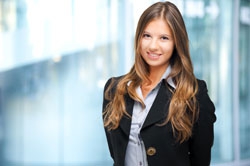 The July edition of DEDICATED - The Legal Secretary Journal is now available.
In this month's journal we meet exceptional ILSPA Graduate Alexander Nair. Alexander completed ILSPA's Legal Secretaries Diploma in less than a month, and achieved the incredible result of a distinction. Coming from a non-legal background but with a keen interest in law, Alexander is a fantastic example of why ILSPA's Legal Secretaries Diploma is suitable for all.
With lockdown slowly easing many of our Members and Students will be seeing aspects of their work life changing again. ILSPA Fellowship Member, experienced Legal PA, and soon to be qualified Resilience and Wellness Coach Natasja King, has written a pragmatic and encouraging article about how to deal with these changes. In particular she speaks about the return to the legal office.

This month also sees the announcement of the return of the PA of the Year Awards from our partners SecsintheCity. Now in its ninth consecutive year, the PA of the Year Awards has become an iconic celebration of the essential support that Personal and Executive Assistants provide to the companies and individuals for whom they work. If you know a Legal PA who deserves to be celebrated then why not nominate them today.