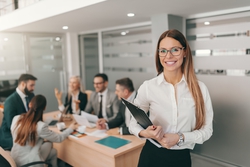 DEDICATED - The Legal Secretary Journal July Edition is now available to view online.
With the first half of 2022 now behind us, it is the perfect time to reflect on your accomplishments, plan future goals and address where you are in both your professional and personal life.
The midpoint of the year may inspire you to review your career plan and consider whether any changes need to be made to enable you to get to where you want to be. If this sounds like you, then take a look at this month's new career advice articles. Julie Perrine encourages us to make our worth known with some subtle self-promotion. Simply Law offers advice on how to confidently answer the common interview question 'What do you know about our company?' and administrative recruitment consultancy, Oriel Partners, give us insight into what it is like to work as a PA.

Last month, we featured an article about the wonderful work that LawCare do in supporting our legal community and we mentioned the peer support that they offer to professionals. In this month's lead article, we go into more detail about the value of peer support and how beneficial it can be to be able to speak to someone who can use their own experience to help you.

Perhaps you are currently struggling with finding the time or motivation for your studies. There may even be a new course you want to take but don't quite feel ready for yet. ILSPA's article about the 'Hierarchy of Needs' highlights the importance of meeting your needs so you can create a better environment to achieve your career goals.

Finally, for those of you keen to hear the most recent legal updates, Seamus Ryan has written an article about the latest developments regarding fixed costs in Civil Litigation.
Whatever stage in your career you are at, ILSPA is here to support you every step of the way. We would like to wish all of our Members a fantastic and productive second half of 2022!