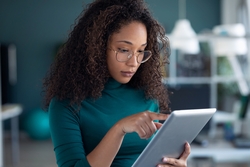 The February edition of DEDICATED - The Legal Secretary Journal is now available online.
We hope that you have had a good start to 2023. ILSPA has some fantastic articles to share with you this month, beginning with an inspiring interview with a recent ILSPA Graduate, Hannah Chave.

Hannah always had a passion and desire to work in law but decided to choose an alternative route to university to get into it. She embarked on ILSPA's Legal Secretaries Diploma course to help her to achieve her dream. Read our lead article to find out about Hannah's experience of securing a Legal Secretary job during her studies, and how she found the diploma course to be a great benefit to both her and her employers.

ILSPA has been working closely with our partner, TotallyLegal, this month. We are excited to share an article we collaborated on, where we discuss the key attributes needed to be a great Legal PA. If you are interested in this role, we highly recommend you take some notes. TotallyLegal has also just launched its 2023 Salary Survey. This is an opportunity to have your say on your experience of the legal profession over the past year. Read their article to find out how to take part.

Other articles include a piece discussing the recent developments in Wills and Probate, a helpful guide on what to put in your resignation letter from another one of our partners, Simply Law, and an interesting look at different time management styles from All Things Admin.

Whatever stage you are at in your career, there is something for everyone in this month's journal!