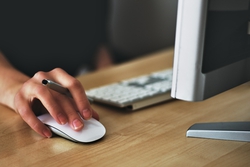 The February edition of DEDICATED - The Legal Secretary Journal has been published and is now available to read online.
January was an exciting month for ILSPA, with the start of our first live online classes for 2021. Our tutor, Seamus Ryan, was very impressed by the engagement of the new class and we are really pleased to hear that a WhatsApp study group has been formed by the Students. If you are attending the course, please do not hesitate to contact your tutor or Course Assessor if you need any help outside of class.

ILSPA is looking to the future and thinking about what the coming year might bring. This month, we have a variety of articles that will help you bring about some positive changes in 2021.

If you are currently studying with ILSPA, our lead article provides some great advice on how to complete our achievement tests. Personal Development Coach, Steve Pavlina, talks about the importance of setting incompatible goals. These goals will take you outside of your comfort zone and encourage you to think big. If your goals for this year include networking, professional development, or securing a new job, we have a fantastic article about LinkedIn, which is an ideal resource to use from home.

Our partner, TotallyLegal, is keen to help you improve your remote working experience by staying connected with your colleagues. It is also conducting a survey on how the legal profession changed in 2020 and would like to hear from our Members. You can find a link to the survey within the article.

Finally, Sellick Partnership discusses how to get back on track after a COVID-19 redundancy. We are aware that some of our Students are retraining with ILSPA due to redundancies and we would like to wish you all the best with your new career path.