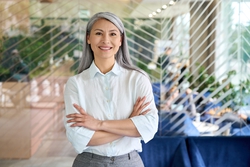 The December edition of DEDICATED - The Legal Secretary Journal is now available online.
As this is the final edition of our journal this year, we want to take a moment to wish our Students and Members a wonderful holiday season. We hope that you have had a productive and rewarding year, and we look forward to continuing to support you throughout your career journey in 2023!
This month, ILSPA had the chance to speak to one of our recent international Graduates, Shama Ali from Dubai. An experienced Legal Secretary, Shama took a five-year career break to have two children, returning to the legal sector during the pandemic. We asked her what led her to take a qualification at this stage in her career, as well as how she found studying overseas with a busy family. Read her answers in this month's lead article.
We also have some motivational career pieces to give you something to think about as the year draws to a close. Jess Gardiner, Editor in Chief of The Assistant Room, talks about how to build your self-esteem at work. Journal regular, Simply Law, explains how best to negotiate a larger salary, and Seamus Ryan discusses the importance of continued administration skills development.
Finally, we meet the winners of the PA of the Year Awards 2022, held by ILSPA Partner Secs in the City. The awards are a wonderful way to recognise and reward the hard work of business support professionals across the UK. We'd like to extend our congratulations to all the winners and nominees alike for their outstanding efforts and achievements. Read all about the event and the winners in their article.
PLEASE NOTE: ILSPA will be closed from 20 December - 3 January for Christmas and the New Year. If you are studying with us, your Course Assessor will still be available during this period.