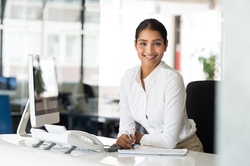 DEDICATED - The Legal Secretary Journal December Edition is now available to view online.
For the last edition of our journal this year, we were delighted to chat to ILSPA Graduate and law degree Student, Evelina Tarabuta. Evelina wanted to do something which gave her practical experience and made her stand out from the crowd. After passing our Legal Secretaries Diploma course, her career has gone from strength to strength. She has started her own business and now offers legal services to a range of clients. What an encouraging experience to take us through to the New Year!

ILSPA has some exciting news to share with you. We are pleased to announce that we have formed a new partnership with specialist recruiter and jobs board, The Legists. This means that there are now even more career insights and job opportunities available for our Students and Members. You can read all about our partnership this month.
The Legists' first contribution to our journal is an article about legal apprenticeships. If you are in the process of breaking into the legal sector, we recommend that you take a look. Another great way to enter the legal field is to take a temp role to gain experience and network with other legal professionals. Oriel Partners has provided some helpful advice on how to turn a temporary role into a permanent one.
Why not plan a little IT admin to round off the year efficiently? Julie Perrine from All Things Admin has given some tips on how to choose and organise your passwords to make sure your computer and files are properly protected.
Finally, ILSPA will be closed from Monday 20 December 2021 until Monday 3 January 2022. Please note, our Course Assessor will still be available for Students during this time.
We would like to wish you a very happy Christmas and successful New Year! Thank you for being a part of ILSPA.