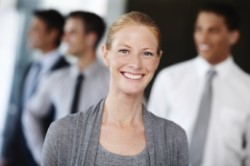 The August edition of DEDICATED - The Legal Secretary Journal is now available.
In this month's lead article, we spoke to Senior Paralegal and ILSPA Graduate Craig Johnson. He told us why he feels that ILSPA's Diploma is a fantastic refresher course for legal professionals, as well as those starting their legal careers. If any of our experienced Members would like to receive more information about the course, please get in touch.
For those of you who may be returning to work after being furloughed, our partners TotallyLegal have provided advice on how best to prepare yourself. For anyone in the process of applying for jobs, we have a great article from Sellick Partnership about how to perform well in telephone interviews, and Seamus Ryan has given an overview on legal practice to help you decide which area of law might be best for you.