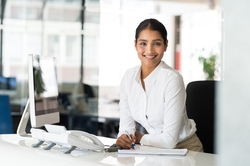 The August edition of DEDICATED - The Legal Secretary Journal is now available to view online.
People expect to find Legal Secretaries, PAs and Assistants in law firms but there are many other businesses that have legal teams. This month, we had the pleasure of speaking with Megan Probert, who works as a Legal Assistant at Carlsberg Marston's Brewing Company. We hope that her career journey provides an insight into the various options for qualified Students.
ILSPA is very proud to announce that we have formed a new partnership with The Institute of Legal Finance and Management (ILFM). The ILFM is dedicated to raising standards in the legal profession and acknowledging the vital work of support staff. We are delighted to have a partnership with a fellow Institute that shares these key ideals.
Many of you will be familiar with the Civil Procedure Rules but did you know that there have been some interesting updates this year? One of them being the use of gender-neutral language throughout the text. The updates aim to not only simplify, but modernise the system.
To complete the August edition, we have a piece from one of our Partners, TotallyLegal, which outlines the ins and outs of job resignation. If you are thinking about leaving your job, this helpful guide gives you useful tips and a letter template to help you resign professionally and with confidence.