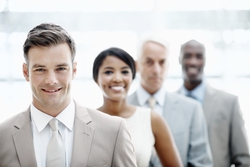 The April edition of DEDICATED - The Legal Secretary Journal has been published and is now available to read online.
ILSPA has some truly inspiring articles and opportunities to share with you this month. April's lead article is an interview with ILSPA Student Vicky Cons. Vicky's story of working as a key worker whilst also managing her Legal Secretary studies throughout the pandemic is a real testament to what dedication, organisation and hard work can achieve.

ILSPA is also very excited to announce that top-ranked, multidisciplinary law firm Joelson will be offering mentoring to three lucky Students. Mentoring is a fantastic way to gain experience, knowledge and confidence. It allows the mentee to make vital connections and access invaluable support. If you are interested in applying for Joelson's mentoring scheme, you can find out further information in their article.

Studying a course can sometimes feel daunting, but when you are studying a course in your second language, there may be additional stress factors to consider. Ben Worthington, the founder of the IELTS Podcast, shares some strategies that you can implement in your daily life to improve your English skills.

Finally, we are sure a lot of you will be looking forward to when lockdown restrictions are a thing of the past and we will be able to return to our normal way of living. For some, this will include going on holiday and flying to our favourite destinations. If this applies to you, then we have an uplifting article about a new type of jet fuel, which means that guilt-free flying is on the horizon.