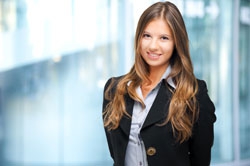 There are some great vacancies on ILSPA's Legal Secretary Jobs Board at present. If you are new to the legal field, you might be looking for a trainee or junior position to get your foot in the door. When performing a search for a trainee position, make sure that you put 'Trainee Legal Secretary' or 'Junior Legal Secretary' in the 'Job Role' section of the search box on our jobs board. In doing this, you will bring up results that are specifically suited to your level of experience.
You can see an example of a search performed for a Trainee Legal Secretary role in London here. As you can see, there is a wide range of positions available for trainee and junior Legal Secretaries and PAs. Not only are these available in London, but also across the country.
Take a look at our Legal Secretary Jobs Board today to find your dream role!