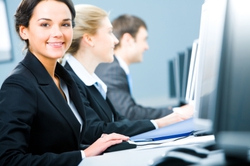 In this month's edition of our Legal Secretary Journal, we published an article about the most common Microsoft Office skills Students need when completing their coursework. ILSPA's courses require Students to produce legal documents so that they become competent in Legal Secretary work.
It is essential for Students to have Microsoft Office skills before enrolling on our courses, however we would like to provide guidance to those who might need help with certain areas.
Our article includes setting page margins, line spacing, inserting a table, creating table borders and inserting columns. Honing these skills is also beneficial if you are working as a Legal Secretary and haven't quite mastered Microsoft Word yet.