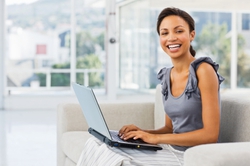 ILSPA's courses attract a wide range of Students from different nationalities in the UK and countries around the world.
If you want to study one of our courses to work as a Legal Secretary in the UK, it is essential to have good spoken and written English skills. It does not matter that English is not your first language, however you need to have an excellent standard of English in order to perform the role as required.
When working as a Legal Secretary, you will need to communicate with your colleagues and your firm's clients as well as produce important documentation. Attention to detail and accuracy is vital for this type of work.
If you need to improve your English skills before or whilst studying one of our courses, we highly recommend that you take a course. There are many English courses available if you do a search online, such as those through the training provider Alison.