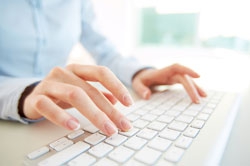 ILSPA is very excited to be launching our new blog today. We will be providing you with useful news and tips to enhance your Legal Secretary career.
Whether you are just starting out or you are an experienced Legal Secretary, we aim to give you helpful advice so that you are well informed and feel like you are part of a community.
If you would like to make a recommendation for our blog or even appear in it, please email us at info@institutelegalsecretaries.com. We would love to hear from you!