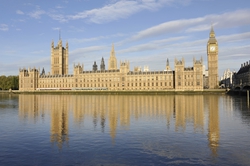 Following on from our gender equality post last week, it is apt that 100s of women went to parliament to celebrate the 100 year anniversary of the Qualification of Women Act yesterday. The act gave women over 21 the right to stand for election as an MP, although since its affect there have only been 491 women MPs compared to 4503 men.
Due to this imbalance, MPs invited female constituents to Westminster to show that they are welcome there and encourage them to stand for elected office. It was hashtagged #askhertostandday. Parliament's 50:50 campaign aims to inspire a new generation of women to be confident in pursuing a career in politics.
Some women say that entering Parliament feels daunting as it is male dominated and you have to be very thick skinned. However, those attending yesterday's event said that they felt more at ease with the environment after being made to feel welcome and experiencing it for themselves.