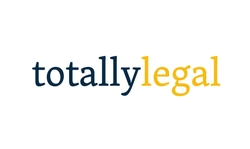 TotallyLegal: the UK's leading specialist job site for legal professionals.
Working closely with specialist legal recruitment consultancies and top employers, from Magic and Silver Circle firms, and global brands, TotallyLegal advertise private practice, in-house and public sector roles across all practice areas. Connecting thousands of Legal Professionals with top employers across the UK and abroad, TotallyLegal is the ultimate destination for legal job seekers.
TotallyLegal brings you the latest Legal PA jobs and Legal Secretary roles, covering all echelons of experience, from graduate and NQ legal jobs to senior positions.
How TotallyLegal Can Help You:
Land your next role. Joining TotallyLegal allows you to:
Each year, our sister site SecsintheCity, host their annual PA of the Year Awards to recognise and champion the roles of PAs, EAs and Office Managers, highlighting a Legal PA of the Year. Advocating the profession, the awards offer the ultimate recognition of hard work and achievements as a business support professional.
We are excited to continue our partnership with The Institute of Legal Secretaries and PAs throughout 2023, forging new ventures with content sharing, thought leadership, and supplying ILSPA members with the latest jobs and career advice.
Click here to find out more about TotallyLegal or visit our blog for career advice, industry insights and more.
To contribute your part to the 2023 TotallyLegal Audience Insight Report, please complete our salary survey questionnaire here.