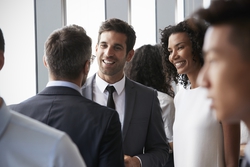 On Tuesday 9 October, the London Law Expo will return. It is taking place at the Old Billingsgate where there will be a variety of expert speakers and exhibitors in the legal field. The exhibition is aimed towards legal professionals and will explore a range of topics which will help law firms increase their overall performance and profitability.
As a Legal Secretary or PA, it is useful for you to stay in tune with developments in the legal world and understand the bigger picture. If you are working as a Legal PA in particular, having an understanding of how law firms operate and progress will help you and your boss greatly.
For more information, take a look at the website here.