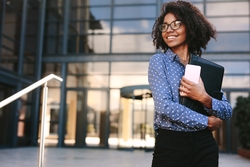 ILSPA's Legal Secretaries Diploma evening classes are starting this week at Regent's University in London. The University is situated within the beautiful setting of Regent's Park and as Autumn draws near, we will be able to witness the wondrous changing of the seasons.
We are excited to be running the classes again and look forward to welcoming our new Students. There is still time to enrol if you would like to attend the classes. We accept late enrolments up to two weeks after the course has started. As the course involves blended learning through class attendance and online coursework, Students can catch up with anything they have missed at home.
The course will be running for 12 weeks from 6.30pm - 9.30pm. Seamus Ryan will be teaching the course, who is a qualified Solicitor and experienced law tutor. We receive wonderful feedback from our Students about him and how he brings law to life.
If you haven't done so already, enrol now! Start or advance your legal career by gaining the legal knowledge and practical skills you need to succeed.